Last year, campus-wide shutdowns resulted in financial reimbursement for students and employee furloughs at higher education institutions across the country.
To provide support, the federal government passed several relief packages including the Coronavirus Aid, Relief, and Economic Security (CARES) Act and American Rescue Plan Act of 2021.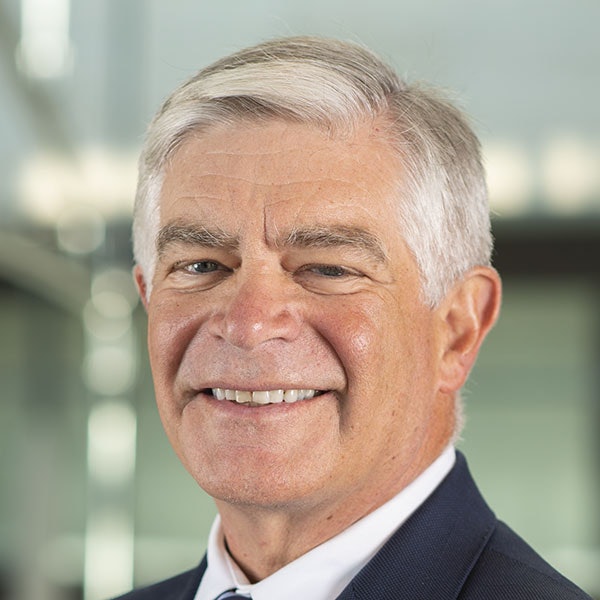 But even as colleges and universities plan to reopen their campuses for in-person learning, the economic effects of COVID-19 will continue to linger.
Over the next five years, revenue loss is projected to reach between $70 billion and $115 billion with 80% of institutions impacted. Public colleges, historically Black colleges and universities (HBCUs) and institutions with less than 1,000 students are predicted to be the hardest hit, according to the Federal Reserve Bank of Philadelphia.
"As we emerge from this pandemic, I want to call on federal and state governments — and American society — to recommit to public postsecondary education, which remains the indispensable tool for economic and social mobility and to educating our citizenry," said Dr. Patrick T. Harker, president and CEO of the Philadelphia Fed and the former president of the University of Delaware. "Higher education is an industry. But it is also a public good."
To further understand the economic and overall impact of the pandemic, the Philadelphia Fed hosted a virtual webinar on Wednesday titled, "Symposium on Institutions of Higher Education: Financial Viability and COVID-19.
While transition to online learning created cost advantages for colleges and universities, how did the pivot impact students' learning?
Dr. Michael Kofoed, an assistant professor of economics at the United States Military Academy, presented his research—focused on measuring learning differences—during the symposium. Students were randomly assigned to either an in-person or online environment with the same instructor, course model, assignments and tests. The only difference was the "teaching modality."
According to his findings, online students completed their assignments at a lower rate which translated to lower exam scores. Additionally, students who participated in an online course were more likely to feel isolated, less connected with their peers, faced difficulty concentrating and held perceptions that their instructors cared about them less.
"While online instruction may lower costs for institutions, it also has the potential to perhaps lower learning outcomes, particularly for institutions that specialize in that kind of deep mentorship and the on-campus experience." said Kofoed.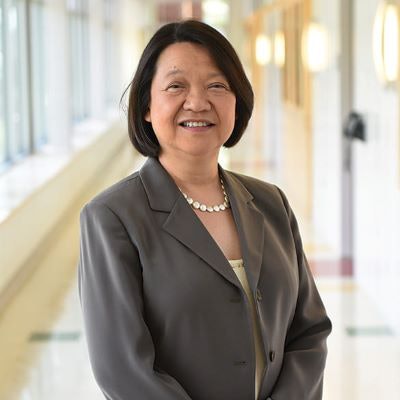 Outside of structural changes at the institutional level, COVID-19 also exacerbated affordability and access challenges.
High unemployment rates led to a decrease in enrollment at colleges and universities.
Over the next decade, 75% of the jobs in New England, for example, will need some form of postsecondary education, according to Bunker Hill Community College President Dr. Pam Y. Eddinger.
"This, to me, is more of a workforce investment than anything else," she added. "Making university K-12 has not broken our society, it has not broken the higher ed system. So adding two more years onto it is not going to have the destructive effect that everybody is thinking about."
Dr. Jonathan Holloway, president of Rutgers University, agreed that the free community college proposal that has been proposed by President Biden is a "smart investment" and four-year institutions will adjust accordingly. However, he remained concerned about its sustainability if there is a presidential transition or a flip in the U.S. House of Representatives or Senate.
"Okay, we set up expectations and something gets implemented in about two years, let's say," said Holloway. "And then it only lasts for another four years and its gone. Four years is better than none but it's just something that we have to be mindful of."
With "community" embedded in its name, community colleges have long served as a "hub" for offering social services and meeting basic needs such as food security and broadband access. However, with COVID-19 related campus shutdowns, the infrastructure fell apart, said Eddinger.
Outside of community colleges, more higher education institutions have also taken on roles within their communities.
With a medical school and hospital, Howard University has become a "trusted" messenger within the Washington D.C. community by addressing vaccine hesitancy, setting up testing centers and increasing access to COVID-19 vaccines.
"I still have an image of a 103-year-old Black women getting vaccinated by one of our nursing students," said Dr. Wayne A. I. Frederick, president of Howard. "That right there, having the community feel the full cycle of the generational movement, as it were, I think is important…At the end of the day, the amplification of the humanity is what we see ourselves doing more."
Sarah Wood can be reached at swood@diverseeducation.com.