Isolation.
Exhaustion.
Frustration.
Alienation.
Racial fatigue.
Overextension.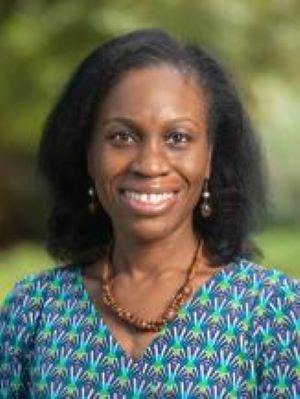 These are common experiences shared by Black women faculty, said Dr. Anuli Njoku, an associate professor of public health at Southern Connecticut State University (SCSU).
Throughout the COVID-19 pandemic, Black women faculty were more likely to deal with personal struggles such as homeschooling of children, family illness, unemployment and loss of loved ones all while still providing support to students.
Dr. Marian Evans, an assistant professor of public health at SCSU, experienced this first-hand. Despite being a caregiver to her father, mother and husband as well as grieving the loss of multiple family members this year, she was still expected to produce research.
"It is daunting," she said.
Beyond the effects of COVID-19—which disproportionately affected people of color—reports of new cases of police violence, racists attacks and trial verdicts led to many faculty members being unable to face their colleagues and coworkers due to the trauma and added burden it created, Njoku added.
These events not only impacted faculty members but also the students they teach.
Research indicates that publicizing police killings has created emotional trauma, fear and anxiety for Black and Latinx students, which in turn has negatively influenced grades and graduation rates, according to Njoku.
Noting these issues, Evans and Njoku discussed strategies for trauma informed teaching during the University of Oklahoma Outreach's annual National Conference on Race and Ethnicity (NCORE) in American Higher Education that kicked off virtually this week.
To make changes within the classroom, experts said that instructors must be educated on Adverse Childhood Experiences and other trauma-informed practices, promote and practice diversity and inclusion as well as take self-assessments to analyze personal circles.
Njoku emphasized the importance of mentorship, where faculty members can take note of overlooked students when collaboration opportunities related to research, service projects, leadership or professional development arise.
"That is also a way to pay it forward and develop the future generation of scholars, students and researchers," said Njoku.
Additionally, she noted that instructors can become involved in advocacy, make an effort to learn and teach representative history and speak up against racism at the individual or policy level.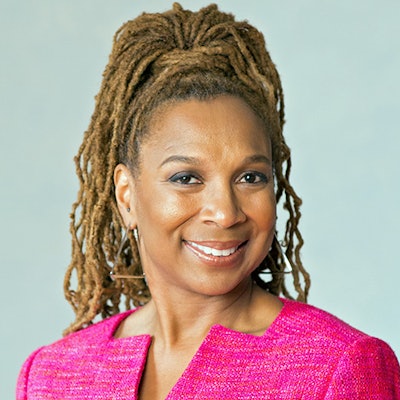 Continuing the conversation around race, Kimberlé Crenshaw, civil rights activist and Isidor and Seville Sulzbacher Professor of Law at Columbia Law School, discussed critical race theory and the impact of miseducation during her keynote address.
She said that within the education system, many students are not exposed to all aspects of the United States history, such as the 1921 Tulsa Race Massacre—in which a white mob attacked and killed Black residents and destroyed burgeoning businesses in Tulsa's Greenwood District.
Shortly before the recent centennial anniversary, Oklahoma Governor Kevin Stitt passed a law that prevents public-school teachers and employees from carrying out lessons that might cause students to "feel discomfort, guilt, anguish or any other form of psychological distress on account of his or her race or sex."
The law in turn prevents conversations around the Tulsa Massacre as well as other events within history from occurring in the classroom as teachers fear for their jobs. Describing miseducation as a "gift that keeps on giving," Crenshaw added that individuals making these decisions haven't been informed about the history that their decisions are about.
"It took a century to get to a point where we are willing to say this thing happened," said Crenshaw who is also on the law faculty at UCLA.  "It took a matter of weeks for a distorted view of so-called critical race theory to burn a path through all of these efforts to reckon with what this history is telling us about today."
With the recent criticism around critical race theory, Crenshaw questioned how to convince individuals that the discussions around race and social justice are not "un-American."
"In fact, it's un-American not to ask how we make our society more consistent with the claims that we like to make about our society," she added. "That's more American than those who say, 'we're fine the way we are.' We have to ask those questions. But I think more fundamentally, we have to ask what is behind this? Who is behind this? Where are the resources coming from that are seeking to shut down academic, political critical inquiry?"
For the remainder of the week, NCORE's other sessions will focus on microaggressions, inclusive excellence, white supremacy, student success and racial healing.
"My hope is that we collectively come together and engage more in our democratic process to address the policy practices and systems changes that must occur in all of our institutions, whether it is health, higher education, common education, criminal justice, housing and more," said Dr. Belinda P. Biscoe, senior associate vice president for outreach at the University of Oklahoma. "No American institution is exempt from systemic racism."
Sarah Wood can be reached at swood@diverseeducation.com.