Northeastern University is partnering with Mills College, saving the dwindling women's liberal arts college from no longer operating.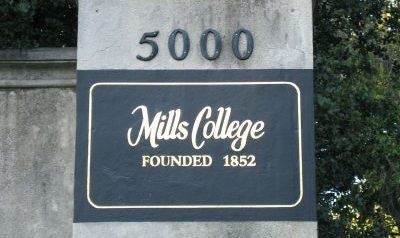 The announcement came in a letter from Northeastern President Dr. Joseph E. Aoun.
"We recognize and share a mutual commitment to maintaining the excellence Mills has achieved in its educational programs," Aoun wrote. "Through our proposed alliance, we will sustain the granting of degrees on the Mills campus under the name Mills College at Northeastern University. All students currently enrolled at Mills College will have the option to continue and graduate from Mills, or apply to transfer to Northeastern at no additional cost. All existing financial aid commitments made to current Mills' students will be honored by Northeastern. We will also establish together the Mills Institute, a hub for research and advocacy that will advance women's leadership, equity, inclusion, and social justice."
In March, Mills had announced that it would transition into an institute for women's leadership, closing as a college, a move that came after the college faced financial issues, enrollment declines and the COVID-19 pandemic.