Over the last 18 months, colleges and universities have created new technological infrastructures to adapt to the rapid transition to online learning generated by the onset of COVID-19.
As institutions resort back to in-person learning for the fall semester, some technology aspects are expected to remain.
Given its popularity within the deaf and hard of hearing community—due to its video control options and features to support sign language like auto captioning, spotlight and pinning—Zoom was largely used at Gallaudet University.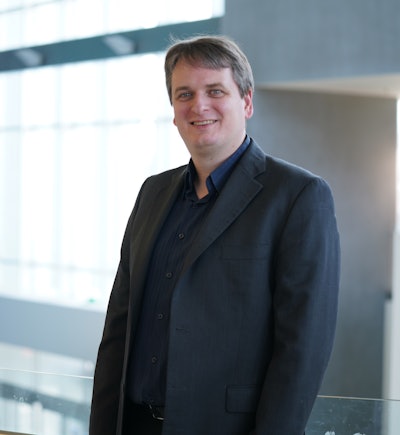 The school also converted to Blackboard Ultra and used Go React, which allows feedback to be provided over video, for bilingual instruction. Both platforms are expected to be used during in-person instruction, said Dr. Christian Vogler, professor and director of the Technology Access Program at Gallaudet.
Gallaudet invested resources towards training faculty members and instructors on how to effectively teach students with diverse backgrounds as well as in both online and face-to-face bilingual settings. Additionally, 50 faculty participated in training on ways to adapt their teaching to deaf and hard of hearing students who experienced trauma during COVID-19, according to Vogler.
"A lot of faculty are learning how to become better instructors," he added. "They are better understanding how to structure a classroom, how to make the content fully accessible. They are learning what types of resources are valuable and which are less valuable."
At the University of California, Santa Cruz (UCSC), training was offered to faculty and staff on teaching students who need to have their cameras off, due to various equity barriers.
In many cases, faculty members felt it was challenging to teach to a "bunch of black boxes" and eventually moved away from video conferencing platforms. Jody Greene, associate vice provost for teaching and learning at UCSC, predicts the use of pre-recorded lectures and tools such as Discord, Slack and Hypothesis will persist in the classroom.
Greene emphasized that there is "no such thing as going back to completely in-person" in higher education. Rather, there will be more opportunities for asynchronous and synchronous work.
On the teaching and learning side, one silver lining to the drastic shift during the pandemic was the cross-institutional collaboration efforts.
"There was this incredibly generative sharing taking place," said Greene, who is also a professor of literature at UCSC. "I hope that we continue with that after the pandemic because it is ridiculous for every institution to try to solve the same problem alone with not a lot of resources."
Distance education was not a new concept to Georgia Institute of Technology.
Eight years ago, the school launched an online masters of science in computer science program. Due to limited spacing at the time, the on-campus degree acceptance rate was less than 10% while the online program acceptance sits at around 80%, said Dr. Charles Isbell, dean of computing at Georgia Tech.
With a goal of affordability, the cost of the online degree is $6,600 compared to $46,000 on campus. The program now serves 11,000 students.
After analyzing student learning needs, Georgia Tech expanded into the undergraduate and even high school online space.
"What we've learned is that it's less important in some sense to find the right way of delivering this piece of information about how to take the derivative or do an integral, whatever it is you happen to be into," said Isbell. "It's much more important to build a larger ecosystem that allows these students to thrive and build the social network that they need."
Looking outside of the classroom, the focus for institutions was on providing support systems to students in a virtual environment, such as advising.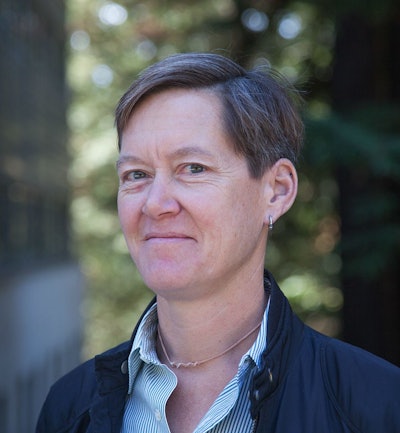 In the past, advising was designed as a "one-size fits all" structure given its 30-minute meeting times and 9 a.m. to 5 p.m. availability. But, the virtualization of the advising model increased access by expanding hours and reducing the logistical and psychological barriers. Meetings also became more holistic as conversations also focused on careers and finances instead of solely course selection, according to EAB Managing Director Dr. Edward Venit.
"The students that were able to engage with that traditional structure might have been the students who needed it the least, versus the students that have far more complex lives and far more complex needs and maybe far more complex psychology around those problems," he said. "The system was missing them."
Going forward, Isbell predicts a continued use of campus remote services due to their convenience.
"What's going to stay is the kind of infrastructure that would allow us to connect with the students even if they were not physically here, even if they could be," he said. "It's what they are going to prefer. That's what we are going to have to develop—all the expertise, infrastructure and all the technology that we haven't necessarily been taking advantage of even as we been teaching students remotely."
Beyond support services, institutions also engaged with students online during the admissions process through virtual recruitment events.
Campus visits even went virtual. The EAB-acquired YouVisit, for example, offers virtual tours for around 600 colleges and universities.
"Virtual modes of engagement with prospective students expand reach," said Michael Koppenheffer, vice president of marketing programs at EAB. "Nearly every college wants to expand their reach to students who might be the right fit for them…The reduction in some of the work associated with travel actually lets counselors spend time on other things and potentially provide different kind of support or focus on their prospective students pool."
Though student reach became wider, the online environment also exacerbated inequities. Related to technology, not every student had access to laptops or broadband internet.
Due to an ongoing partnership with Apple, Gallaudet was able to provide students and faculty members with an iPad Pro and Smart Keyboard Folio.
The University of Colorado Boulder gave students with demonstrated need refurbished loaner laptops and free Wi-Fi hotspots. Andrew Sorensen, a CU Boulder spokesperson, said the school is currently evaluating a potential continuation of the program.
"CU Boulder understands that the digital transition was not easy for everyone in our campus community, though we also know that some students, faculty and staff feel digital learning and work modalities are valuable tools," he said. "We hope that we can serve both groups in the future."
Sarah Wood can be reached at swood@diverseeducation.com.