Dr. Michael West, head of Penn State's Department of African American Studies, has resigned from the role, alleging that leadership broke promises and questioning the school's commitment to diversity and equity, Centre Daily Times reported.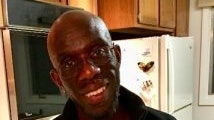 West will continue to serve as a tenured professor in the department.
West resigned Apr. 5, less than a year into his five-year term. He explained his departure in an open letter, claiming that Dr. Clarence Lang, dean of the College of the Liberal Arts, had refused to follow through on a commitment to hire two new tenure-line faculty. Five African American studies professors have left since Lang came to Penn State in 2019, with only two replaced since, according to the letter.
"Where Dean Lang has fallen short and, more crucially, effectively reneged on his commitment, is on faculty capacity: replacing faculty members who left the university, or who were denied tenure, or who did not apply for tenure," West wrote. "The result is that the Department of African American Studies has become the proverbial 'sick man' of the College of the Liberal Arts, with insufficient tenured faculty to fulfill critical functions, starting with the most basic ones, like departmental officers.
"For me to remain as head under such injurious conditions would, to evoke Dean Lang's discourse and design, amount to accepting the assignment of a fool's errand."
Penn State has had ongoing issues in recruitment and retention of Black faculty, something that Black faculty have repeatedly mentioned, West said. There were 10 fewer Black tenure-line faculty overall in fall 2022 compared to the year before.
"It is likely that some of those who left Penn State in recent years would have done so regardless," West wrote. "But others might have been persuaded to remain at the university — except that, it has been reported, Dean Lang has repeatedly failed to make sufficiently robust counteroffers to keep them."
Interim Provost Dr. Justin Schwartz argued back that West's letter made unsubstantiated claims, though he did not specify which ones.
West also criticized Penn State President Dr. Neeli Bendapudi's decision to cancel the Center for Racial Justice over budget concerns.