The University of Vermont's (UVM) faculty union filed an unfair labor practice complaint with the Vermont Labor Relations Board May 16, alleging that the school administration is improperly increasing faculty workloads, VT Digger reported.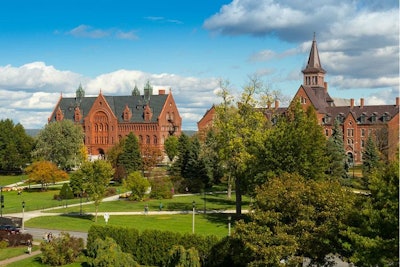 Additionally, the union, United Academics, filed a grievance alleging that the school declined to give professors a corresponding pay increase for the extra work.
UVM is shifting to a new educational software platform, which faculty are expected to begin using by the fall, United Academics said. The switch is labor-intensive and should qualify as an added workload, UA argued. But UVM exited negotiations over the transition and told faculty they could submit grievances, UA said.
"That's a sort of basic tenet of the contract," said UA President Dr. Eleanor Miller. "You can't tell us to do more work without paying us or reducing (our) other workload."
These events just add to a seemingly deteriorating relationship between UVM and its faculty. UA submitted a record high of 17 grievances against the administration in 2022, the union said.
"I would say that interactions with the administration have probably never been as fraught as they are right now," Miller said.