Vanderbilt University Medical Center (VUMC) and Vanderbilt University (VU) are launching a $17-million diversity, equity, inclusion, (DEI) and belonging program for the biomedical research community.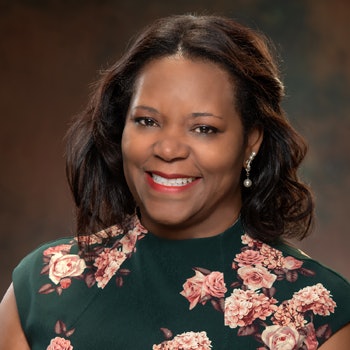 The Vanderbilt Faculty Institutional Recruitment for Sustainable Transformation Program (V-FIRST) – funded by the National Institutes of Health (NIH) – will aim to accelerate hiring, promotion, and retention efforts for diverse, early-career investigators.
"Vanderbilt is foundationally committed to inclusive excellence, and the V-FIRST program puts us on a fast-track to being an example of how to evolve into a diverse, self-sustaining research community. I am proud the leadership of both institutions are united on this goal that secures Vanderbilt's future among the leading research institutions. Faculty from marginalized and historically excluded groups face many obstacles, and it is gratifying for the NIH to recognize and support solutions to overcoming these challenges," said Dr. Consuelo H. Wilkins, one of the principal investigators for V-FIRST and senior vice president and senior associate dean for health equity and inclusive excellence.
The program's other leads include Dr. Alyssa Hasty, the Cornelius Vanderbilt Professor of Molecular Physiology and Biophysics, and Dr. Cybele Raver, provost and vice chancellor for academic affairs. Additionally, more than four dozen faculty will be V-FIRST mentors.
Racial diversity among research faculty on the national scale is low, with 4% Black, 4% Latinx, 0.2% American Indian, and 0.1% Pacific Islander.
"Securing this momentous multimillion dollar grant from the NIH allows us to create enhanced opportunities for individuals from underrepresented groups who have been historically absent from the STEM workforce," Raver said. "This collaborative effort between the university and VUMC empowers us to strengthen the scientific community, fuel innovation, and propel our nation forward."