The Department of Education's (ED) Office for Civil Rights (OCR) has concluded its investigation into a Montgomery College professor accused of sexually harassing multiple female students, Fox 5 reported.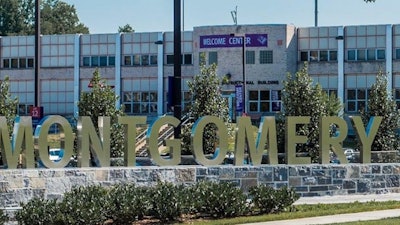 "We appreciate the thorough investigation conducted by the Department of Education's Office of Civil Rights in regards to this matter. The College fully supports the determinations and resolutions outlined in its final report, made public this week," a Montgomery spokesperson said.
The three-month investigation found that the community college professor created a hostile environment – at the school's Takoma/Silver Spring campus – by asking at least 11 female students to remove their shirts down to their sports bras in some sort of class demonstration and commented on their breasts, "ostensibly to demonstrate a medical assessment despite the fact that the assessment did not require the clothing removal, or the bodily commentary."
The professor was later placed on administrative leave and never taught there again, according to college officials. The school also helped a student who failed the course allegedly due to harassment re-enroll for free; gave tuition reimbursement; or paid for some students to retake the course.
But it is unclear whether the issue was referred to police and why the professor and class remain unnamed.
"I wouldn't expect anybody to release anyone's name until there's been an investigation," said Montgomery County Executive Marc Elrich. "If it's not a police matter, if it's like discipline, a personnel matter, personnel things don't get discussed."
Montgomery County councilmember Will Jawando, chair of the council's Education Committee, said the professor should be named and will push for that.