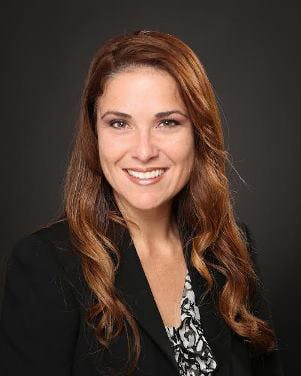 Dr. Rachel Castaneda, a Diverse 2015 Emerging Scholar, grew up in El Monte, California, in the San Gabriel Valley. While her parents graduated from high school, most of her aunts and uncles didn't make it that far in their academic pursuits. Many of her friends dropped out of high school to pursue ventures that were more "fun," but Castaneda was told that education would be her gateway to success.
"My dad would always tell me that education is very important and that it helps move people out of poverty and out of issues," says Castaneda. "­That was a message that I held close to me—so through hardships and struggles, I continued to pursue education."
Castaneda chose to study psychology as an undergraduate at the University of California, Los Angeles (UCLA) after being exposed to the realities of mental illness and drug addiction in her community and her home.
Her mother suffers from psychiatric conditions, including severe depression and psychoticism. Her father and brother both suffered from substance abuse issues in the past.
"Studying psychology as an undergraduate really helped me understand the issues of mental illness and the complexities, particularly with my mom," she says. "­Through learning about the disease, I was able to be more compassionate toward it and look for ways to help her and my family, but it's still a struggle that challenges us even today."
­Throughout Castaneda's schooling, learning also did not come easy. She spent several hours in the library, accessing tutoring resources and meeting with teaching assistants. ­This became a routine, along with working part time to pay for books, food and housing.
Through perseverance, Castaneda received a bachelor's in psychology from UCLA in 1998. She continued her studies at UCLA and received a master's in 2001 and doctorate in public health in 2007.
Contributing to more than two dozen publications, those dedicated to impoverished communities have been her proudest accomplishments.
"Youth who suffer from the highest health disparities, who are ethnic minorities and low income, are groups that I have a passion to work with," she says.
Published in 2004, Castaneda contributed to "Media Literacy and Public Health: Integrating ­ Theory, Research, and Practice for Tobacco Control." During this research, she was able to go back into her community and create drug prevention tools for students.
A grant from the National Institute of Health's National Institute of Drug Abuse Division allowed her to develop interventions to help meet the needs of youth who transitioned out of drug treatment facilities.
Using a community approach, Castaneda conducted focus groups to redefine substance abuse among youth and understand barriers of relapse information that she used to build effective, novel-based behavior-change interventions. With this work, she contributed to "Methamphetamine Use Among Treatment-Seeking Adolescents in Southern California: Participant Characteristics and Treatment Response," published in 2005.
In 2011, Castaneda joined the Department of Psychology at Azusa Pacific University as an associate professor.
In addition to being a prolific research scholar, according to Dr. Kathryn Ecklund, chair of the Department of Psychology at Azusa, Castaneda is also a phenomenal mentor in the classroom.
"Her research experience course is in such high demand that she's turning away students all the time who want to get involved with her research in substance abuse and addiction and be mentored by her," says Ecklund. "She has a strong commitment to not only her own scholarship, but to student scholarship—so I feel like she's an outstanding young professor."
Castaneda attributes her stellar mentoring skills to experiences she encountered in her studies.
"I pour into my students, just as I was poured into as a student throughout my undergraduate training. I found professors that were willing to make time for me as I struggled and [were] willing to point me to resources and the direction that I needed," she says. "So I just use the model that I felt was effective for me."