Graduate students are six times as likely to experience anxiety and depression as people in other fields, a study in Nature Biotechnology found last year. About 39 percent of graduate students surveyed were found to be moderately to severely depressed compared to only 6 percent of the general population.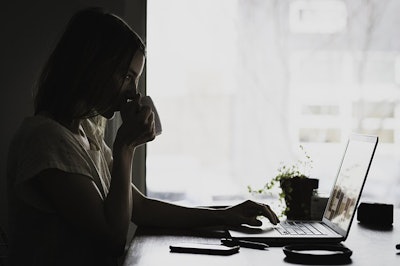 Statistics like this inspired the Council of Graduate Schools and the Jed Foundation, an organization for youth mental health, to partner on a new initiative called "Supporting Mental Health and Wellness of Graduate Students."
The two organizations will embark on a 22-month research project, surveying 500 colleges and universities in the U.S. and Canada about their services for graduate students and exploring strategies for improving graduate student mental health. They'll also run focus groups with students, faculty and administrators from programs across disciplines, with an emphasis on the needs of students of color.
All of this will take place under the guidance of a recently selected advisory committee made up of 12 higher education thought leaders. The project will culminate in a data-driven report with policy suggestions for graduate school programs. The organizations also will hold a one-and-a-half-day workshop for deans, graduate students and mental health researchers in Washington, D.C.
The project is funded by grants from the Alfred P. Sloan Foundation and the Andrew W. Mellon Foundation.
"Our overarching goal is to create a road map for our graduate deans and community to create services and a more supportive environment for all graduate students," said Dr. Suzanne Ortega, president of the Council of Graduate Schools, "Because so very little is known about services that are already in place and policies that promote wellness."
Ortega emphasized that this is likely the first study on graduate students with a "public health approach" and "a preventative approach."
For the past few years, graduate schools have focused on responding to mental health crises after the fact, Ortega said. But this project aims to look at graduate student mental health more broadly, finding best practices that "create environments where students can thrive."
Graduate students suffer fewer mental health challenges than undergraduates, Ortega pointed out, but their struggles are different – and they often go unaddressed.
While working on their dissertations, graduate students are engaged in "solitary work rather than teamwork, which creates a sense of isolation," she said, and their programs are longer, which creates a buildup of financial stress.
Concerns about the competitive job market weigh heavily on graduate students, added Dr. Nance Roy, chief clinical officer at the Jed Foundation. They also spend years with their advisers, so their experiences vary drastically depending on the quality of their mentors, she said.
Meanwhile, the way graduate research is structured makes it hard for students to take mental health breaks. Students have dissertation work all year, and they're often helping faculty with time-bound projects. Taking time off can even risk grant funding for research, Roy said, a policy issue beyond campus control.
Many graduate students are adults with adult responsibilities – like partners, children and aging parents – so "the complexity of their lives is sometimes a challenge," she said, with a lot more "juggling and the stress related to juggling."
Despite these unique challenges, graduate students "don't have their own set of student support services," Roy said. They can use student health centers, but they lack the student affairs infrastructure that undergraduates have.
"Unlike undergraduate programs, where there's a lot of deliberate attention paid to creating a sense of community and belonging, there really isn't in graduate programs," she said.
But Roy sees this partnership with the Council of Graduate Schools as potential for systemic change. The project shows her that graduate deans are "on board" and "invested."
Roy and Ortega both have high hopes for the study's results. They're interested in exploring new funding models that could ease graduate students' financial stress and career development opportunities that could put them more at ease as they enter the job market, among other ideas.
"Graduate education can be stressful," Ortega said. "In fact, some level of stress is probably part of learning. But we owe it to our students to create environments that allow them to thrive … The focus really has to be on creating opportunities that balance the intellectual challenges of graduate study with the balance of work and life."
While the project is solutions-oriented, she emphasized that it's also meant to start a conversation that will make graduate students struggling with mental health feel less alone.
"We hope by talking about mental health and wellness, by normalizing the processes by which we talk to one another about services that are available and getting help that we can help destigmatize the stress that people experience," she said.
Sara Weissman can be reached at sweissman@diverseeducation.com.