The University of Arizona Colleges of Medicine in Phoenix and Tucson are trying to tackle two problems with one scholarship program: medical student loan debt and a lack of primary care physicians in the state.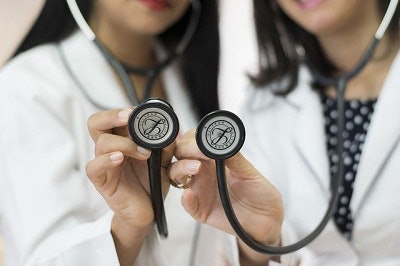 The medical schools will offer free tuition to students who work in underserved areas in the state, starting in spring 2020.
Eligible students need to be Arizona residents and commit to working in communities with primary care doctor shortages for two years after their residencies, started within six years of graduation and completed within 10 years of graduation.
Currently, Arizona meets only 40% of demand for primary care physicians, according to the Health Resources and Services Administration.
"Students who graduate from the University of Arizona want to tackle important issues and meet big challenges in society," said University of Arizona President Dr. Robert C. Robbins. "The physician shortage is a major issue facing the state and nation, and I am excited that the University of Arizona will provide scholarships for qualified medical students and get more primary care physicians into underserved areas across the state."
The Arizona Legislature appropriated $8 million in annual funding in May, which could provide scholarships for 100 students at the two medical schools. The rest of the funding will go toward growing the class size at University of Arizona's medical school in Phoenix.