Dr. Melody Goodman never had a Black professor – not as an undergraduate or as a graduate student. When a graduate school mentor asked her if she thought about going into academia, she responded, "Of course not. Why would I think about that?"
Now Goodman is associate dean for research and an associate professor of biostatistics at the New York University College of Global Public Health. She and her colleagues recently published a report on the racial diversity of 28 public health schools, a follow-up on a 1999 study called "The Shape of Our River" on student and faculty diversity in public health.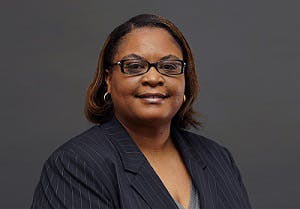 Her research, 20 years later, found that diversity improved in public health schools, but "at a glacial pace," she said. "I think we're focused on this issue, but we're not seeing the outcomes I would expect, given that focus."
Using data from the Association of Schools and Programs of Public Health, the study found that 40.7% of bachelor's degrees from these programs went to minority students in 2016. From 1996 until then, enrollment for underrepresented graduate students at public health schools rose by almost 11 percentage points. Meanwhile, the portion of minority faculty with tenure nearly doubled between 1997 and 2017.
That all sounds pretty good. But the numbers show slow progress, and even slower change for some affinity groups in public health schools.
For example, between the two studies, the percentage of Asian graduates who earned master's degrees in public health jumped by 8 percentage points and doctoral degrees by 5.6 percentage points with even smaller increases for Hispanic and Black graduate students.
The percentage of Hispanic master's degree earners increased by 5.9 percentage points and Hispanic doctoral graduates by 4 percentage points. For Black graduate students, the percentage of master's degrees only rose by 1.6 percentage points and doctoral degrees by 3.9 percentage points. Meanwhile, the percentage of Native Americans with master's degrees actually decreased 0.3 points and the percentage of Native Americans with doctorates only increased by 0.3 percentage points.
For Hispanic students in particular, even that data might be optimistic, Goodman pointed out, because the numbers include the University of Puerto Rico. If not, she thinks the numbers would be even lower.
But the finding that stood out most to Goodman was that minority faculty in public health weren't rising through the ranks at the same pace as their majority colleagues. For Black, Hispanic and Native American professors, the percentage of faculty dropped with the prestige of the academic title.
In 2017, for 27 public health schools and programs, Black professors made up 10.1% of faculty at the assistant professor level, 5.6% at the associate professor level and 2.8% at the full professor level. Hispanic professors comprised 6.9% of faculty at the assistant professor level, 6.2% at the associate professor level and 5.1% at the professor level. At all levels, Native Americans made up less than 1% of faculty.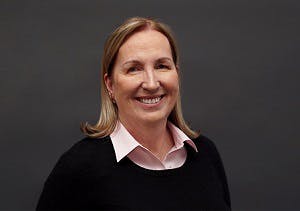 Like Goodman, Dr. Cheryl Healton – the dean of the College of Global Public Health and the author of the original 1999 study – was disturbed by the "virtual absence" of minority professors in the higher echelons of public health schools, from 1999 until now.
"I would actually describe it then as a crisis, and I'm not sure I wouldn't still describe it that way," she said. "Basically, the bottom line is the pipeline is deficient."
While this is a problem across academic disciplines, Healton finds this particularly troubling in light of what's at stake in public health. She emphasized that there are still "stark differences" in health and life expectancy for different races and ethnicities. Minority academics are especially equipped to address these inequities, bringing extra enthusiasm and "lived experience" to their work.
For minority faculty, "it's a professional field goal for doing something you've probably been thinking a lot about your whole life," she said.
The question is, why are minority professors in public health still concentrated in junior positions 20 years later?
Goodman suggested it's a combination of obstacles. For one thing, women and faculty of color on the whole receive less positive course evaluations, she said. They don't win National Institute of Health scholarships at the same rates. And on top of that, minority faculty spend more time mentoring students of color and serving on committees, while trying to get their research done. She called it a "minority tax."
"If I have to work twice as hard at every aspect of my job – and then I'm asked to do a lot more service on top of that – yes, you've invited me to the table but do I really feel like I belong here?" she asked.
The report cited a number of researched strategies for retaining and advancing minority faculty, like investing in cluster hires to creating community for faculty of color and public health training programs at minority serving institutions. The study particularly emphasized the importance of public health undergraduate programs, which tend to be more diverse, as a pipeline to graduate education and public health industries. Goodman also suggested placing more value on student mentorship and compensating faculty for extra service.
In the future, Goodman hopes to track specific efforts public health schools have made to diversify their student and faculty populations to assess which policies are most successful.
In the meantime, she tries to be a model for her public health students at New York University.
"My being in academia is me trying to be a part of the solution of diversifying our faculty," she said. "And I hope when I walk into a classroom, I change how my students think a biostatistics professor looks."
Sara Weissman can be reached at sweissman@diverseeducation.com.