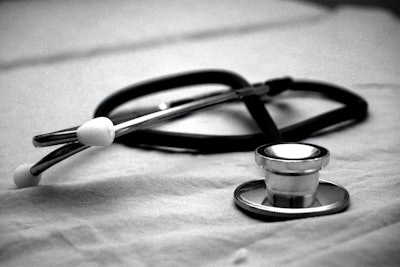 Growing up, Ben Jones and his twin, Andrew, always saw their physician father come and go in his white coat. Now, they are on their way to becoming doctors themselves.
The Jones brothers were two of eight recipients of the inaugural 2021 Barbara Sheffield Medical Scholarship, established by the Government Employees Health Association (GEHA) and its subsidiary GEHA Solutions to address the lack of diversity in medicine in the U.S.
"Our goal at GEHA is to further the advancement of health equity in all communities," GEHA Chief People Officer John Brown said. "We believe everyone should feel comfortable seeking and receiving health care, and providing these scholarships to Black medical students is just one way we are addressing the systemic issues that have made health care in America inaccessible and less effective for people of color."
GEHA, a nonprofit member association based in Lee's Summit, Mo., reaffirmed its commitment this year.
For 2020-21, eight students received full-ride scholarships to attend the University of Kansas (KU) School of Medicine. With the continuation of the funding this year, made possible by a grant through GEHA Solutions, three more students received scholarships.
The scholarship is named in honor of Barbara Sheffield, the first female minority to serve on GEHA's Board of Directors. To date, GEHA and its subsidiary, GEHA Solutions, funded tuitions for 11 students through a $1.5 million grant to KU Endowment, with hopes to continue similar funding in the future.
"It really is a life-changing scholarship for sure," said Ben Jones. "It gives us more financial stability in terms of not worrying about debt after medical school, as well as a chance to help out in the community and be with my family more."
Without the scholarship, the brothers still would have gone to medical school, but they might have gone to different schools or ended up in different cities. Now, both are in their second year of medical school at KU in Kansas City, Kan.
Why Black doctors matter
When the Jones twins graduate in 2025, they hope to see more Black doctors like them.
"Research has shown that racism, discrimination and unconscious bias continue to plague the U.S. health care system and cause unequal treatment for racial and ethnic minorities that drastically impacts health outcomes," GEHA President and CEO Art Nizza said.
Blacks made up about 13% of the U.S. population in 2019, but represented 5% of the physician workforce, according to the Association of American Medical Colleges (AAMC). In 2020, 5.3% of doctors in America identified as Black or African American, according to a 2021 State Physician Workforce Data Report.
"By offering these scholarships, we hope that over time, we will see more Black doctors, particularly in underserved communities," said Brown, adding that it's important patients feel comfortable with their doctors to build patient confidence and trust, and better health outcomes.
Indeed, a 2018 National Bureau of Economic Research study found that Black doctors could help close the cardiovascular mortality gap between Black and white men by 19% and their life expectancy gap by 8%.
When minorities experienced a disproportionate number of COVID-19 cases and deaths during the pandemic, with Blacks and Hispanics also being vaccinated at lower rates than whites, a more diverse physician workforce may have made a difference.
"Patients who trust their physicians are more likely to follow their recommendations for preventive services, such as screenings and immunizations," said Dr. Akinlolu Ojo, executive dean at the KU School of Medicine. "There is a historic distrust of the medical community among marginalized populations, which can be mitigated when care is provided by physicians from those same populations."
Making medical school accessible
"Training a diverse healthcare workforce, representative of the populations they will serve, is an important step in addressing health disparities," Ojo said.
It is more urgent than ever to train more Black doctors to address these health inequities, Brown added.
The Barbara Sheffield scholarship is intended to help reduce barriers to medical school — such as access and financial cost — that continue to hinder people of color at a greater rate. It is awarded based on recommendations from a volunteer committee, which considers incoming medical students' community involvement and desire to practice in underserved areas.
For Ben Jones, being a Black doctor means more than just helping patients, as honorable a profession as that is. It is also both a responsibility and an opportunity to help the greater Black community at large.
Playing with his father's stethoscope as a child made his dream of becoming a doctor that much more accessible, so he hopes to be a similar example for his community.
"This is more than a scholarship, it's a partnership that makes us feel like we're making a difference," he said. "We have this opportunity for a reason."