Harvard University will launch "We're All Human," a campus-wide mental health awareness campaign, and roll out new wellness resources, The Harvard Crimson reported.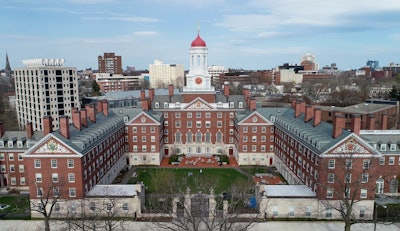 "Intellectual growth and academic achievement should not come at the expense of wellbeing," the campaign website said. "Together, we can create a culture at Harvard that embraces the importance of mental health and wellbeing."
Harvard created an online learning module with information on self-care management skills, wellness activity opportunities, and university support services, the school wrote in an email Thursday. All Harvard students will be able to access the module, and completion is not required but recommended.
The school also plans to increase capacity of its Counseling and Mental Health Service (CAMHS), which had new patient wait times reaching six weeks in March.
The initiatives are led by Provost Alan M. Garber and the Implementation Committee on Student Mental Health, which will implement recommendations from the school's 2019 Task Force on Managing Student Mental Health.