Persistent heating problems at Bronx Community College (BCC) have prompted the school to move most classes online as temperatures outside fall to 30-40 degrees, the Gothamist reported.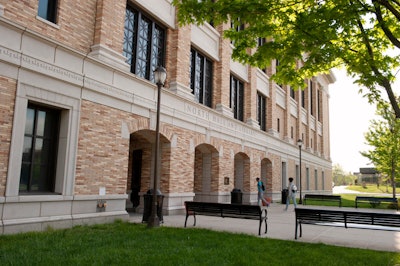 All classes – except for lab classes like nursing and clinical radiography – have been moved online from Nov. 16 through Thanksgiving holiday, said a spokesperson for the CUNY community college. BCC staff are also allowed to work remotely.
"We are currently working on fixing the heating issues in time for when students, faculty and staff return after the Thanksgiving holidays," BCC spokesperson Richard Ginsberg said in an email. BCC said it would provide more information on returning to in-person classes before Nov. 28.
BCC is the oldest community college in the CUNY system. Half of its buildings are at least 80 years old. This fall, the campus initially had no heat for several weeks. Employees complained of fingertips turning blue, and those with medical conditions like anemia and neuropathy reported intense discomfort.
Earlier this month, boilers were repaired and heat was switched on, but that was short-lived, said associate biology professor Yasmin Edwards. The system had inconsistent temperatures by the second week of November, she said.
"We're having this very hodgepodge situation where some buildings have heat, some buildings don't, some parts of the buildings have a little heat, other parts have no heat," Edwards said.
Loaner laptops are available for students and the campus food pantry will remain open for holiday food distribution, according to BCC. The school's childcare center, which has its own heating, will also stay open.
New York City law mandates that heat be provided from Oct. 1-May 31 in residential and commercial buildings.
"Bronx Community College can't keep the heat working because years of delayed maintenance and underfunding have left CUNY short-staffed and unable to keep our buildings in safe, working order," James Davis, president of the Professional Staff Congress, said in a statement. The union represents CUNY professional staff and faculty. "The cold that BCC students, 93% of whom are Black and Latinx, felt in class this week was a chilling reminder of how little regard the political establishment has for our communities."