The University of Dayton (UDayton) will launch a fellowship program to provide paid internships, mentoring, and professional development to underrepresented students from the Dayton region.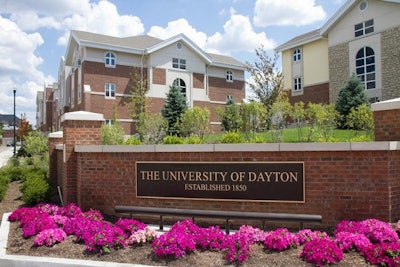 The three-year Health Equity Fellows program will see fellows participate in two yearlong paid internships; mentoring with Dayton Children's Hospital and the Wright State University Boonshoft School of Medicine; specialized education focused on health policy, social determinants of health, and medical ethics; and opportunities for stipends to cover travel and expenses, such as medical or graduate school applications and interviews.
The program will receive funding assistance from a three-year commitment from the Scarlet Feather Fund.
Meanwhile, UDayton's new Health Equity Activation Think Tank will work with community partners, initially to address Black infant and mother mortality in Montgomery County, through a three-year grant from the CareSource Foundation.
These two initiatives will be housed in the Fitz Center for Leadership in Community. The fellows program will begin Fall 2023.
"Health equity means that everyone — no matter their income, race, gender, education, location, etc. — can achieve their full health potential," said Dr. Nancy McHugh, executive director of the Fitz Center. "It requires systemic change to address the social, political, racial and economic reasons that some people are disadvantaged when it comes to their health. The fellows program and think tank will prepare a workforce committed to these issues and implement evidence-based solutions to some of our area's most pressing health inequities."