Meharry Medical College and Nashville Metro government have come to an agreement that will give millions of dollars to the college for housing Nashville General Hospital, The Tennessean reported.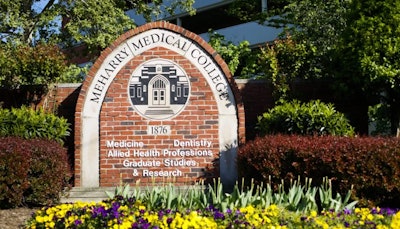 The plan – pending Metro Council approval – involves the city paying Meharry $6.3 million in rent this year to house the hospital, with costs increasing by 2.5% each year thereafter, through the end of the lease in December 2027.
The city currently pays $4 million a year, which covers only the underlying bonds issued in 1995 — none of which is going to Meharry, said Dr. James Hildreth, president and CEO of Meharry. Those will expire next year.
"That's never been a source of revenue for us," Hildreth said. "And, so, all these decades that the hospital's been on our campus, we've never been technically compensated for the use of the building."
"I am proud to renew Nashville's firm commitment to the nation's oldest and largest historically black medical institution and to our safety net hospital Nashville General," Nashville Mayor John Cooper said in a statement. "Meharry and Nashville General are at the center of our efforts to address health disparities in Nashville, and this new agreement sets the stage for that work to grow stronger in 2023."
To note, this move will not affect the city's existing subsidies to the hospital. The city currently spends more than $40 million a year to support the financially struggling health center.
Meanwhile, Nashville General leadership has discussed potential relocation, which would allow for building a bigger and modern hospital.
"We're all for building a new hospital, and we would strongly prefer that it remain on our campus," Hildreth said. "We're not wedded to that idea, but we think it makes the most sense for the city."