The number of U.S. colleges and universities requiring some form of physical education course to graduate has decreased, according to a recent study from Oregon State University (OSU). The study found that the amount fell from 39% in 2010 to 32%.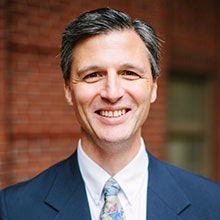 "There's an enormous amount of scientific evidence supporting the value of physical activity," said Dr. Brad Cardinal, study co-author and professor in OSU's College of Public Health and Human Sciences. "It's good for the human body, good for students — it helps them be better learners, better prepared; it increases cognitive functioning and helps with stress management."
The study – lead author was Dr. Alexandra Szarabajko, chair of exercise science at Columbia College – examined 331 U.S. schools, establishing a definition of PE as an activity or academic course pertaining to health, wellness, sports, or physical activity, including "conceptual" PE courses emphasizing health behavior strategies for lifelong physical activity lifestyles. The 'partial' PE requirement definition included schools where only certain degree programs had the requirement, or where students had options for other health-related courses, such as financial literacy or sexual health.
Researchers found that 56.2% of institutions did not require PE; 31.7% fully required all undergrads to complete a PE course to graduate; and 12.1% had a partial requirement. They also found that private schools were approximately twice as likely as public ones to fully require PE courses, and that schools in the south were most likely to fully require them.
Not requiring PE means such course offerings are more likely to engage already physically active students and leave out those who might benefit from learning how to use the spaces, Cardinal said.
This decline comes amid U.S. youth getting less physical activity, according to the Physical Activity Alliance's 2022 Report Card. Only 21% of children and youth ages 6-17 meet physical activity guidelines of 60 minutes of physical activity a day.
"The argument that physical education is something they've been taught, that they already know this before college — it's just not happening," Cardinal said. "The culture has shifted to where physical activity continues to be stripped out of daily life."
To note, the study did not examine disability access or accommodations for such PE requirements.