CVS Health has announced an initiative to help address barriers to care in underserved U.S. communities, and some higher ed institutions are taking part.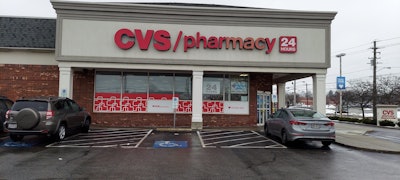 Joining the CVS Health Community Equity Alliance are Meharry Medical College, Sinai Chicago, and Wayne State University, to which CVS Health will give funding to for initiatives.
CVS will be working with Sinai Chicago to bring health resources to underserved communities; with Meharry to expand the community health worker workforce; and with Wayne State to bolster community engagement and training to decrease heart health and mental health disparities.
"Our collaboration with CVS Health enables both Sinai Chicago and our community partners, like the North Lawndale Community Coordinating Council, to set the stage for creating an innovative and transformational approach to addressing health and social issues that contribute to the lower life expectancy rates challenging our community members," said Debra Wesley, president of Sinai Community Institute. "Our Block Leaders from I Am Able's TR4IM initiative will work as community health workers and use the Personal Community Self-Administered Health Needs Assessment and Social Determinants of Health Pilot Project to provide the tools and skills that will enable our community members to take control of their own health and wellness."
Alliance members will also share best practices and integrate lessons learned into CVS's health equity strategy.
"Access to health care services is critical for good health and increased quality of life. People living in rural and underserved communities are often met with extreme and historical barriers to accessible health care services, deemed common and usual in a rational health care system," said Dr. Pat Matthews-Juarez, senior vice president for strategic initiatives and innovation and professor in Meharry's department of family and community medicine.
The partnership will develop an apprenticeship pathway for community health workers interested in community-based nursing, Matthews-Juarez said.