The University of California, Irvine, will launch an interdisciplinary, pre-health professional development program, which aims to support students from underserved communities interested in healthcare careers.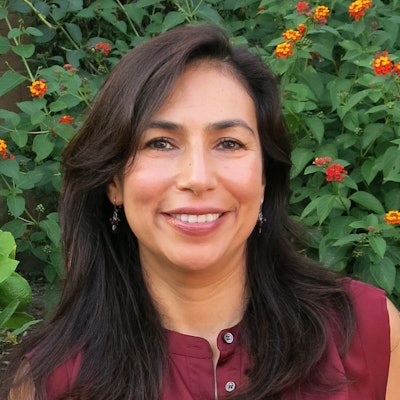 UC PRIME Pre-Health Pathways (UCPPP) – it is receiving funding from a five-year, $3.6 million grant from the California Department of Health Care Access and Information – will select undergraduates for training, advising, and support to increase readiness for medical school.
"This funding will enable us to reach, support and provide foundational training to underrepresented pre-health students," said Dr. Belinda Campos, lead principal investigator, professor and chair of Chicano/Latino studies, and faculty in the Program in Medical Education for the Latino Community. "At UCI, there has been a group of faculty, students and community allies talking for years about what we can do to clear the path for our students who are dedicated to the goal of training to be physicians that serve the communities that need them most. When we learned of the Health Care Access and Information opportunity, we knew this was our chance to turn those multiyear conversations into a promising reality! UCPPP will build the robust undergraduate programming necessary to ensure that the physicians of the future who serve the needs of Californians will better represent its diverse peoples."
Organizers are planning to launch the program Summer 2023.
Others involved in the program include Dr. Charles Vega, co-principal investigator, clinical professor of family medicine, and director of PRIME-LC in the School of Medicine; Dr. John Billimek, associate professor and vice chair for academic affairs in the Department of Family Medicine and co-director of PRIME-LC's residency track; Dr. Candice Taylor Lucas, associate clinical professor of pediatrics and co-director of the Program in Medical Education Leadership Education to Advance Diversity–African, Black, and Caribbean; and Ursula Worsham, chief diversity officer and assistant dean of admissions in the School of Medicine.
"We have been building our infrastructure to recruit and train medical students from underrepresented backgrounds for years at UCI, and we have signature programs that highlight that mission. These graduates are most likely to follow careers in service to poor and marginalized communities, as 95 percent of our PRIME-LC alumni do," Vega said. "UCPPP will expand the pool of talented and motivated students who will go on to practice healthcare where it's needed most."
UCPPP plans to sustain the program beyond the initial five years and expand it throughout the UC PRIME network.