The United Negro College Fund (UNCF), mental health nonprofit The Steve Fund, and the Thurgood Marshall College Fund (TMCF) are partnering for a national initiative to support mental health at Black colleges and universities.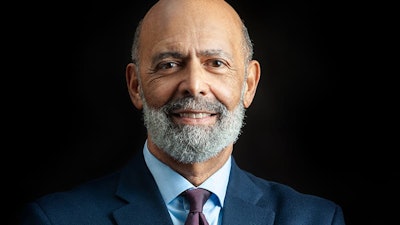 The initiative, "Unapologetically Free: Centering Mental Health on Black College Campuses," involves creating programming such as virtual workshops and a virtual student conference in April. The program will now begin administering a customized Black college module of the Health Minds Study, the most comprehensive research survey on mental health in higher education.
"HBCUs have always been shelters in the storm for Black students, especially in uncertain times," said UNCF President and CEO Dr. Michael L. Lomax. "This initiative offers our entire Black higher education community an opportunity to learn from participating Black colleges while enhancing the practices that make our students free to focus on their well-being."
The initiative is a response to the declining mental health of U.S. college students. More than 60% of students met criteria for one or more mental health problems in 2021, an almost 50% increase since 2013.
"The Steve Fund's mental health experts will highlight the ways to further focus on the mental health and emotional wellbeing of HBCU students," said Evan Rose, co-founder and president of the Steve Fund. "We are following the lead of Black college student leaders, faculty and administrators who have stewarded safe, racially affirming higher education spaces for decades."