The UC Riverside (UCR) School of Medicine has accepted its first class of California Medicine Scholars. This spring, these community college students from inland Southern California will receive academic support as they pursue medical education.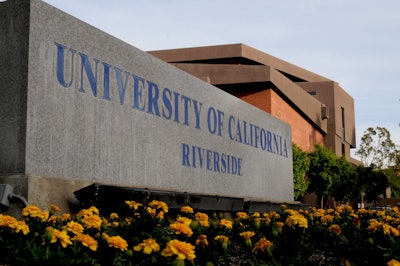 The 37 students are part of the new state-funded California Medicine Scholars Program (CMSP), which seeks to diversify the field of primary care and address health workforce shortages. The students will have access to mentoring, networking opportunities, and advising, internship, and volunteer healthcare experiences through a Regional Hub of Healthcare Opportunity (RHHO) at the UCR medical school.
"With CMSP, I am excited that community college students are part of a four-year pathway program from community college to medical school that is complete with mentorship, internships and professional development," said Teresa Cofield, director of the medical school's Pathway Programs. "More importantly, the students are part of a regional and statewide network of resources. The program aligns with our mission to grow our own physicians, especially to fill the region's shortage of primary care physicians."
Almost half (42%) of Black and Latino Californians said their community lacked adequate numbers of primary care providers, according to a February survey by California Health Care Foundation and NORC at the University of Chicago.
CMSP has four RHHOs. The UCR School of Medicine leads the Inland Empire RHHO, while the other three RHHOs are led by UC Davis School of Medicine; UC San Diego School of Medicine; and UCSF School of Medicine-Fresno.