University of Tennessee Health Science Center's (UTHSC) dentistry school has opened a $45-million Delta Dental of Tennessee Building on its Memphis campus, WREG reported.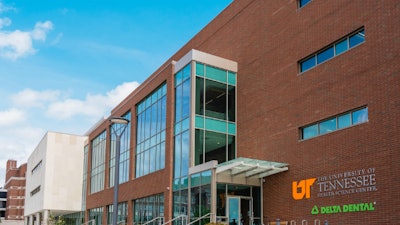 The 68,000-square-foot facility – named after Delta Dental of Tennessee and CEO Dr. Philip Wenk, chair of the UTHSC Advisory Board and a 1977 graduate of the College of Dentistry – will have more space and facilities to train students and treat patients, including a clinic for patients with special needs.
Delta Dental gave $6.3 million for construction costs and $1.4 million for equipment for the building. And the UTHSC College of Dentistry is currently in the middle of a $53 million project – part of the state's five-year $94 million Healthy Smiles Initiative – to improve dental care access.
"This is a great day for Tennessee," said UTHSC Chancellor Dr. Peter Buckley. "It is a transformation not just in the building and in the new training environment. It is a transformation that will benefit the health care of Tennessee."