Patrick Green will become CEO of University of Florida Health Jacksonville, Jul. 10.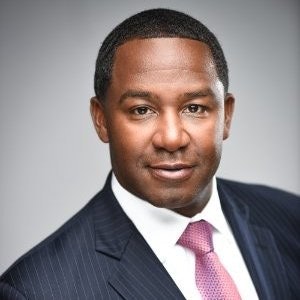 "We are thrilled that Patrick has agreed to take on this role at UF Health Jacksonville. He is a dynamic leader and change agent with a wide breadth of experience in health care, serving in top leadership roles for more than a decade," said Dr. David R. Nelson, senior vice president for health affairs at the UF and president of UF Health. "His leadership skills and strong business acumen, coupled with UF Health Jacksonville's mission to heal, comfort, educate and discover, position us to create tremendous impact on the delivery of high-quality care to patients throughout the region, with a goal of helping them achieve the best possible outcomes so they can return to the quality of life they deserve."
Green was executive vice president of Yale New Haven Health, Connecticut's largest health system, and president and CEO of Lawrence + Memorial Hospital in New London, Connecticut. In the past, Green has served as interim president, senior executive vice president, chief administrative officer, and chief operating officer at Centura Health.
"It's an honor and privilege to be joining UF Health Jacksonville at such an exciting time for the organization," Green said. "There never has been a stronger commitment to ensuring a thriving UF Health Jacksonville. I look forward to partnering with our dedicated team and physician colleagues to further advance the mission of UF Health. Together we will improve the health of the communities we serve."
Green holds an MBA from University of Central Oklahoma.