The Ohio State University (OSU) College of Medicine will receive $15 million to create a new women's health research program.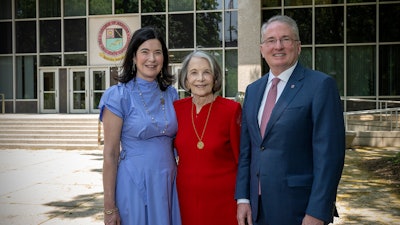 The pledge comes from Sarah "Sally" Ross Soter and the Soter Kay Foundation to establish the Sarah Ross Soter Women's Health Research Program, which will include research awards; an endowed position for a preeminent physician-scientist; two endowed professorships for postdoctoral fellows and young clinicians; a women's health research laboratory network; and health equity efforts.
"Sally Soter and her family care deeply about Ohio State, having been generous donors and volunteers for many years," Dr. John J. Warner, CEO of The Ohio State University Wexner Medical Center and executive vice president at Ohio State, said in a statement. "We are honored to receive this investment that will build upon Ohio State's excellent women's health research and care."