The University of Alabama Capstone College of Nursing has received $3.5 million from the U.S. Department of Labor to address Alabama's nursing faculty shortage, The Tuscaloosa News reported.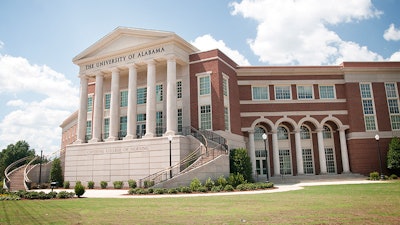 The money – secured by Dr. Susan Welch, associate professor with the College of Nursing – will be put towards helping increase the state's nursing education workforce through Welch's project, BAMA Distance, which aims to work with HBCUs and schools with nursing student populations from underrepresented groups.
The program will look to recruit B.S.N-prepared nurses to attain M.S.Ns with a nursing education specialty.
"The National Academies of Medicine's 'Future of Nursing' calls on nursing schools to address the nurse educator shortage from diverse populations to advance health equity," Welch said. "BAMA Distance aims to prepare a diverse population of registered nurses to enter the nursing education workforce, both addressing the nurse educator shortage and transforming the landscape of health care in our state."