Robeson Community College (RCC) in Lumberton, N.C., has partnered with higher ed virtual health company TimelyCare to offer students and employees free access to mental health support and medical care, starting this fall, The Robesonian reported.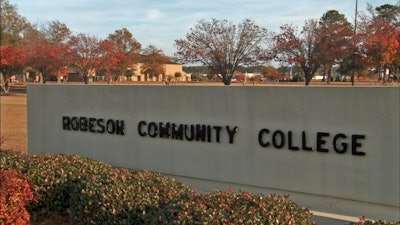 Curriculum and continuing education students whose classes meet on a regular basis throughout the semester and both full-time and part-time employees will be eligible.
"We are excited to offer this program to our students, as well as our faculty and staff," said RCC President Melissa Singler "We felt we needed to fill in this gap for our students who may not have access to health insurance. This partnership will provide access to free doctors' appointments as well as mental health resources, all 100% confidential, and at no cost to our students."
Students will be able to access virtual care from licensed physicians and counselors in all 50 states. Said care includes on-demand and appointment based medical care; on-demand mental health and emotional support; mental health counseling; psychiatric support; and a peer support community.
Once fully registered for a RCC class, students will be emailed their TimelyCare access code, Singler said.
TimelyCare offers 24/7 availability, Singler said.
"It has been shown that nationally, more than 40% of mental health care visits through TimelyCare occur after regular business hours or on weekends," Singler stated. "This service will help to provided peace of mind, TimelyCare is a safe, secure, URAC-accredited and HIPPA-compliant platform that follows campus-specific protocols to facilitate care coordination and follow-up to ensure continuity of care."
Most undergraduate students (69%) and associate degree students (55%) considered stopping out of school due to personal mental health reason in the last six months, according to a recent Gallup and Lumina Foundation report.