Evidence about the pernicious influence of racism on medical care continues to grow. Recently, the Centers for Disease Control and Prevention revealed that higher rates of Black, Hispanic, and multiracial women report feeling mistreated during maternity care compared to white women. Days later, scientists published a paper showing that incorrect blood oxygen readings from pulse oximeters—which often don't work as well for darker-skinned people—led to delays in COVID treatment for Black and Hispanic patients.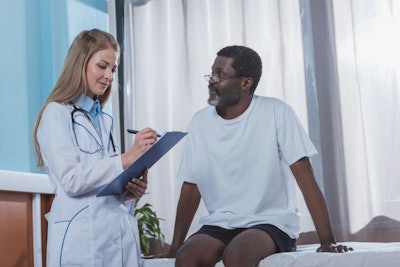 This ever-mounting proof of racism co-exists uncomfortably with a seldom-discussed reality: doctors still use race as a factor when making many clinical decisions. Using standard medical models, your doctor might assess your risk of osteoporosis differently depending on whether you're white or Black, or give you a different dose of radiation for an x-ray.
In recent years, calls have intensified for the medical field to stop using race in this way. Opponents argue that race is socially constructed, with no biological basis. They point out that race isn't the cause of any medical condition. And they say that it can lead to worse care for people from minoritized backgrounds. Their contentions have gained steam in recent years. In 2021, a task force established by the National Kidney Foundation and the American Society of Nephrology recommended that race be removed as a variable from an equation that helps to diagnose kidney disease.
However, in a new paper, economists are saying not so fast.
"Things have gone in a bad way," said Dr. Charles F. Manski, a board of trustees professor at Northwestern University and the research's lead author. "It's having a day-to-day impact on the quality of healthcare."
Manski and his co-authors, Dr. John Mullahy, a professor at the University of Wisconsin-Madison, and Dr. Atheendar S. Venkataramani, an assistant professor at the University of Pennsylvania, don't disagree that race is a made-up category and that race doesn't cause any disease. But they argue that it doesn't matter. Although race is a touchy subject, it is still useful information that can improve treatment.
"It doesn't matter whether race is a social construct," said Manski. "What should matter is whether [it] has predictive power."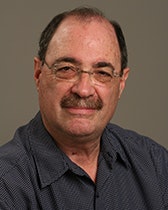 In the paper, the researchers present a mathematical model designed to prove their point. But the argument comes down to this: although race is imprecise, it is still meaningfully linked to many other factors that play a role in health, such as wealth, genetics, and a patient's physical environment. These factors are typically unknown to a doctor, and the exact effects that they have are uncertain. Therefore, to ignore race would be to leave out crucial information that could make a difference in medical outcomes.
Opponents of the use of race argue that the categories just don't work.
"Any of these race-corrected tools require you to put the patients in one of these buckets—Black versus white," said Dr. David S. Jones, the A. Bernard Ackerman professor of the culture of medicine at Harvard University. "It's just not a scientific practice."
Into what category should Asians and Hispanics go? Jones asks. And what about inter-racial people? Take former President Barack Obama, for example. Obama self-identifies as Black, but has a white mother. Should he receive the same racial adjustment as a person with two Black parents?
Things get dicier, Jones points out, the deeper you go. Race is used as a factor in the equation to diagnose kidney disease because of the prevalence of a particular allele in West Africa. But Obama doesn't have any West African ancestry—putting him at a higher risk of being misdiagnosed. Other racial adjustments could have the opposite effect: making it more likely that minoritized patients would not be diagnosed at all.
"The problem is applying population-level data to an individual in a simple-minded way," said Jones.
Dr. Jessica P. Cerdeña, an assistant research professor at the University of Connecticut, agreed.

"Patients are more than assemblages of covariates: they are whole people with rich social lives, narrative histories, and hopes for their futures," she wrote in an email to Diverse. "Even patients who seem the same on paper can receive the same treatment and have dramatically different outcomes. Although I understand the point the authors [of the paper] are trying to convey, it is so far removed from actual clinical practice that it is entirely unusable."
Cerdeña also raised issues with how to apply racial labels to patients.
"The authors conveniently note that it is beyond the scope of their paper to consider how race would be 'observed.' This is vitally important," she wrote. "Do we want to racially profile our patients? If we ask for self-identification, how do we expect that to correlate with their experiences of racialization, which may have physiological effects?"
Manski and his co-authors agree that patients are individuals with different experiences. Racial categories, Manski acknowledged, miss nuances that the Obama example raises. However, they still believe that overall, the use of race is helpful.
However, Jones and Cerdeña think that the use of race is harmful because it lends legitimacy to the concept of race itself.
"That doctors use race in medicine provides a precedent for people to think that race is real," Jones said. "It creates a pernicious precedent that leads to broader use of race as a category in American society that I don't think is helpful."
Manski and Mullahy believe that the need to use race is only temporary. Racial adjustments can be eliminated, they said, when improved methods to capture the factors that race is linked to, like exposure to pollution, are developed.
"If we measured people's environments better and had genetic measures, we could have better predictions," said Manski.
He believes that these measures are coming, eventually. It takes time, Manski noted, to create models that use the information appropriately.
"Race is not going away in the next 10 years," he said. "Maybe twenty."
But Jones is skeptical that much will change at all.
"People have been saying that for 20 years now, and yet they really haven't committed to work hard to find out what [other factors are tied to diseases]," he said. "Why? It's so easy just to use race."
Jon Edelman can be reached at JEdelman@DiverseEducation.com