The University of Michigan-Flint is partnering with select Michigan community colleges to bring more students into nursing programs.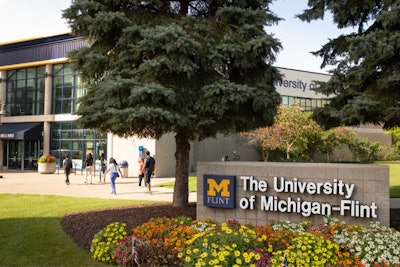 The $56 million initiative – a result of Michigan Gov. Gretchen Whitmer's 2023 budget – is offering community colleges up to $2 million to help students transfer to B.S. in Nursing programs, an effort to increase access and affordability for such programs.
For this endeavor, UM-Flint is partnering with three schools: Monroe County Community College, Lansing Community College, and Wayne County Community College.
Associate degree-holding nurses will be able to complete their BSN at UM-Flint's School of Nursing while taking courses remotely and on community college campuses.
"We are excited about this new partnership with the University of Michigan-Flint," said LCC President Dr. Steve Robinson. "This opportunity will make the transition for our students seamless as they continue their studies and complete their academic goals in nursing at LCC. This partnership with UM-Flint allows us to continue to provide our students with the high-quality education they deserve."