On Sunday at the American Association of Community Colleges convention in New York City, Dr. Eboni M. Zamani-Gallaher was awarded the 2022 Diverse Champions Award.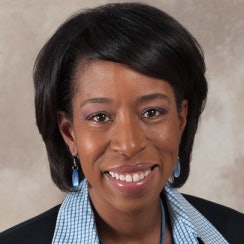 The award is given in recognition of community college leaders who demonstrate a deep commitment to equity and educational access for everyone. Previous winners include Dr. Christine McPhail, Dr. Eduardo Padrón, and Dr. Walter Bumphus.
To learn more about this year's winner, see Zamani-Gallaher's profile in our March 31 edition of the magazine, or listen to her interview on our podcast, In the Margins.