As legislative sessions in many states head towards their conclusions, new attempts to exert control over higher education have continued to appear. Among the latest efforts are HB 715 in North Carolina, which would remove tenure for future faculty in the University of North Carolina (UNC) system and at public community colleges, and SB 266 in Florida, which would give the state more control over the content of core classes and limit funding for DEI efforts. Faculty in both states are distressed, and some are protesting.
"I'm gravely concerned," said Dr. Erik Gellman, a tenured associate professor of history at UNC, of HB 715, officially called the Higher Education Modernization & Affordability Act. The bill eliminates tenure for professors hired after July 1, 2024, and requires schools to report all non-instructional research done by faculty to the state.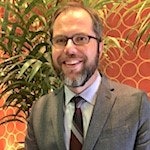 Gellman is one of nearly 680 professors in the UNC system to sign a public letter opposing the bill, along with other instances of "overreach" by the state legislature, board of governors, and board of trustees. "Our leaders continue to disregard campus autonomy, attack the expertise and independence of world-class faculty, and seek to force students' educations into pre-approved ideological containers," the letter says.
Gellman's primary fear is that, without tenure, faculty would be limited in their work because of the fear of retribution.
"It would have a chilling effect across the university on academic freedom," he said. "Professors wouldn't be able to speak out on current issues, wouldn't be able to publish their research findings, if they didn't conform to a certain kind of politics."
Dr. Maxine Eichner, a tenured professor at the UNC School of Law who was involved in the creation of the letter, shared Gellman's concern, and expressed fear that HB 715 would damage the school's reputation.
"We are a leading academic institution; leading academic institutions hire people on the tenure track," she said. "If this bill were passed, well-qualified academics would be unlikely to come here as opposed to other places where they would be guaranteed job security and freedom from political interference. Our rankings would fall precipitously."
Eichner was particularly concerned about the bill in light of recent history. A 2022 investigation of the UNC system by the American Association of University Professors found that academic freedom there was in "growing jeopardy." In 2021, UNC's Hussman School of Journalism and Media offered a tenured position to Nikole Hannah-Jones, creator of the 1619 Project, then retracted the offer of tenure after the board of trustees refused to vote on it. (Hannah-Jones instead took a tenured job at Howard University). And in 2015, after a review mandated by the state's General Assembly, the UNC board of governors shut down three academic centers opposed by its political appointees, including the Center on Poverty, Work, and Opportunity at UNC-Chapel Hill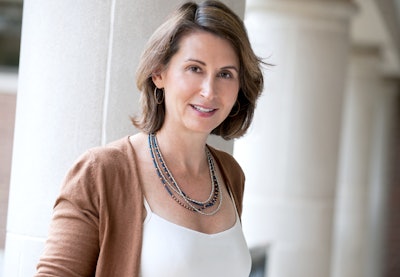 "Over the past ten or so years, the General Assembly and our governing board have sought to punish academics who have presented views with which they didn't agree," said Eichner.
She does not believe claims that HB 715's main aim is to save money.
"In the last year or so, certain folks on the authoritarian right have decided that it is in their interest to make academia [their] boogeyman," she said. "They are pursuing a messaging strategy to appeal to their base, and in doing that, they're really doing long-term harm."
Faculty in Florida expressed similar concerns over SB 266, which would require the state board of education and the state university system's board of governors to select groups of faculty to evaluate general education curricula. These committees would ensure that gen ed classes did not "distort significant historical events or [teach] identity politics," and make sure that they aren't "based on theories that systemic racism, sexism, oppression, and privilege are inherent in the institutions of the United States." The bill would also prevent colleges and universities from spending state or federal money on DEI initiatives.
"This is not what college education is supposed to be about. It feels like a witch hunt against academics," said Julie Jelinek, a former assistant professor of English at the State College of Florida (SCF). Jelinek recently resigned in opposition to the wave of higher education legislation being drawn up in the state, which would give more hiring power to trustees, allow post-tenure review of faculty at any time, and eliminate specific majors relating to race and gender, among other changes.
Jelinek taught English Composition and said that the review of core classes could have affected her teaching.
"You can't teach Mark Twain without talking about slavery," she said. "You can't talk about the 1960s in poetry without talking about civil rights. You can't talk about Margaret Atwood without talking about how women were oppressed."
Dr. Gladys Green, an associate professor and chair of the social and behavioral sciences department at SCF, thought that, like in North Carolina, the bill would have a chilling effect on academic freedom.
"It's going to have an inherent fear factor," she said. "Faculty may be more aware of, 'Ooh, should I say that in class? Is that going to stir the waters?' It may have them second-guessing things more."
Green was also upset by the restrictions on funding for DEI.
"It's disheartening," she said. "As a community, we've been working for years to make everybody feel included and welcomed. It sends a very negative message."
Jelinek agreed.
"When you start restricting DEI, you're white-washing education," she said. "We need diversity and inclusion because not everybody is equally represented."
And although Jelinek thinks that the legislature may not always be so focused on higher ed, the consequences of its actions now are very real.
"Hopefully, this ridiculousness will pass someday," she said. "But the damage is going to be for years to come."
Jon Edelman can be reached at JEdelman@DiverseEducation.com