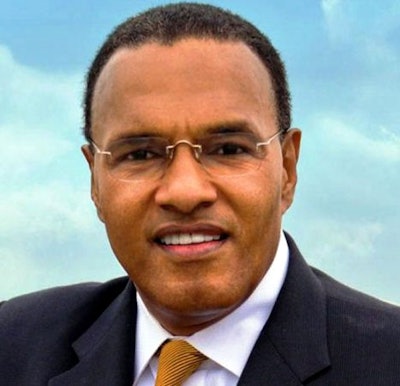 Dr. Freeman Hrabowski III, president of the University of Maryland in Baltimore County (UMBC), is one of five winners of the Heinz Award. The UMBC president is recognized for exemplary work in improving the human condition.
Over the past two decades, Hrabowski has garnered international acclaim for leadership that has inspired minority students to excel at the highest levels of science, technology, engineering and math. More than 800 students have received degrees in the sciences through programs he helped to design at the Baltimore County-based institution.
More than two decades ago, Hrabowski, along with Baltimore philanthropist Robert Meyerhoff, helped launch a scholarship and mentoring program for African-American men interested in math and science. The program proved a success and later expanded to include all students. UMBC has become one of the nation's leading universities for producing African-American bachelor's degree recipients who go on to attain STEM discipline Ph.D.s.
Earlier this year, Hrabowski was named one of TIME Magazine's 100 Most Influential People in the World.
In addition to the human condition category, the Heinz prizes are awarded for recognition of contributions in the arts and humanities; the environment; the human condition; public policy; technology; the economy; and employment. It comes with $250,000 individual awards.
The Pittsburgh-based Heinz Family Foundation has presented the awards since 1994 in memory of Sen. John Heinz III, heir to the Heinz food fortune, who died in a 1991 plane crash. The awards will be presented at a private ceremony in October in Pittsburgh.
The Heinz Award winner in the arts and humanities is a California composer who combines electronic club music with symphony orchestras. Composer Mason Bates, 35, of San Francisco, has also used old car parts to create new instruments and engage a wider, younger audience. Bates is composer-in-residence with the Chicago Symphony Orchestra and is also a DJ at late-night dance clubs.
Bates told The Associated Press that he realized orchestral music could go beyond the themes that have been used for hundreds of years.
"I started to recognize that the orchestra could tell so many different kinds of stories. Some stories that haven't been told before were very ripe," he said. His music features titles such as "Alternative Energy," "Mothership," and "Rusty Air for Carolina."
Bates makes use of unusual sounds, too, such as "actual earthquake recordings," which he heard at the Berkeley Seismology Laboratory and later used in a piece called "Music From Underground Spaces."
Bates also said that the late-night electronic music he plays in clubs has some things in common with symphony music.
"It doesn't have a vocal line or lyrics that drive it. The things that you're listening to, those are the same kinds of things that the orchestra is exploring," he said.
That kind of creative approach is special, said Teresa Heinz, chair of the Heinz Family Foundation.
"Tinkering with an art form as sacred as classical music requires a level of skill and audacity that few possess and fewer still can pull off, but that is precisely his genius," Heinz said in a statement.
Other recipients of the awards include:
Dr. Richard J. Jackson, a doctor at the University of California, Los Angeles, who works on improving public health through better urban and community planning. Jackson's research has studied links between the design of communities and health problems such as obesity.
KC Golden, of Seattle, Wash., for his work over more than three decades to cut climate pollution and promote green energy.
Dr. Jay Keasling, a professor at the University of California, Berkeley, who has used genetic engineering to create an affordable way of producing anti-malarial drugs for emerging countries. He is also working on other compounds that may be less polluting than current energy sources.
Associated Press reporter Kevin Begos contributed to this story.