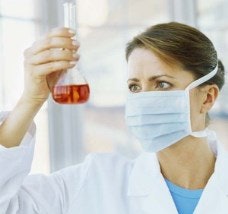 A newly released American College Testing (ACT) report on "Understanding the Underserved Learner: the Condition of STEM 2014" suggests that underserved students are far less likely to be prepared for careers in STEM, despite an often equal interest in the disciplines.
According to the report, underserved students—minority students, low-income students and/or first-generation college students—"49 percent had an interest in STEM … , the same interest level as the overall student population. Underserved students make up nearly half (47 percent) of all STEM-interested [high school] graduates."
Jon Erickson, ACT president, said "Underserved students have the same STEM aspirations as others, so it's sad to see their achievement levels so far behind. This research provides an important reminder of why it's so important to help improve educational outcomes for students who don't have the same access to quality resources as others."
The more characteristics of being underserved a student had, the less prepared they are for STEM studies. According to the report, "Even when students have only one of the characteristics, they show lower readiness rates than STEM-interested students nationwide. When they have two characteristics, however, their readiness rates drop by more than 20 percentage points, and when all three characteristics are present, readiness rates drop by up to 34 percentage points."
Dr. Freeman Hrabowski, president of the University of Maryland at Baltimore County, said there is a need for the country to surround and support students of color desiring to pursue STEM fields.
"You have students of all races who can succeed in disciplines across the board from STEM to the humanities. This is about dreams being fulfilled," said Hrabowski. The major hindrance for students of color, he said, "is that we have not been given the support to understand what it takes to do math and science and engineering."
Part of the answer, he said, is providing situations that affirm the students' interest in STEM. Another part is taking an interdisciplinary approach to strengthening the students in every area.
"Reading and math go together," said Hrabowski. "At the heart of STEM achievement will be teaching students to read and think well and to solve word problems because math and reading are at the base of all the sciences … and teaching students to ask good questions because problem solvers are comfortable and excited about being intellectually curious." He said it is important to work on "Building a community to support each other and teaching them how to not just ask questions, but to be able to explain concepts with clarity."
Hrabowski believes "There is talent in every race and if African-Americans would have the opportunity to learn to develop the skills and have the chance to help solve those problems" then the entire country will be better off.
"Under 1 percent of the scientists at the National Institutes of Health are Black," he said. "The reason that I use NIH is that health disparities represent one of the major challenges in America. … If you don't have people from those [underserved] groups helping to solve the problems, quite frankly, those problems won't be solved."
The bottom line, he said, is that "America needs African-Americans to help solve these problems. But we have to be honest about the problem and the factors. People are sensitive when I say power is in the hands of White males. They think I'm being critical. I'm not being critical; I'm speaking the truth."
ACT officials say the answer is creating programs to improve access and readiness.
Hrabowski said it is about seeking out programs—collegiate and college preparatory—that have a history of nurturing this interest.
"For parents of high school students, it's very important that parents are looking at institutions that have a record of success in preparing students for careers in science, and that means particularly institutions in America that have been most successful," he said.