On National STEM Day this Thursday, Nov. 8, Dr. Adriana D. Briscoe will be posting on Twitter about butterflies – their colors, their visual systems and more.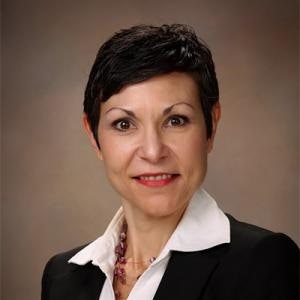 As a professor of ecology and evolutionary biology at the University of California, Irvine, the distinguished scientist will join other students, faculty and campus leaders from the nation's colleges and universities who will be participating in the celebratory initiative aimed at inspiring individuals to explore and pursue the fields of science, technology, engineering and mathematics (STEM).
Across the higher education landscape, the day will feature events such as STEM symposiums, trainings and community activities that engage a variety of groups, including minorities and women.
"It's important to me to provide a platform that allows our students to highlight the research they've been doing in their fields of interest," said Dr. Heidi DiFrancesca, associate professor of biology at the University of Mary Harden-Baylor and event organizer for the university's third annual National STEM Day Symposium. "It's important to me to showcase our STEM disciplines."
Opportunities like symposiums can serve as motivation for students and their peers to engage and explore more in the STEM areas that interest them, DiFrancesca said, adding that access to STEM opportunities can generate excitement and drive student retention and success in the fields.
Similarly, Briscoe sends her students out to science meetings and conferences to expose them to new scientific discoveries and also expand their awareness of the possibilities in the discipline.
"I think it's really important for them to get out and get exposed to science from as many sources as possible," she said. "Science isn't just what's going on in our labs."
Other schools are expanding students' horizons in STEM this week and throughout the year.
Florida Polytechnic University dedicated the full week to celebrating STEM while also sharing facts about careers in the sector on social media.
The University of North Florida's Thomas G. Carpenter Library will be hosting an inaugural Database Day that will provide education on resources that support teaching, learning and research for faculty, staff and students in STEM and health fields. Trainings will focus on databases such as EBSCO, Web of Science, OneSearch, RefWorks and more.
Pennsylvania College of Technology's STEM Day 2018 will "Focus on the Future" by inviting ninth through twelfth graders to celebrate with the college Thursday morning. Students will see what it is like working in the fields of digital marketing, social media, plastics and information technology.
The for-profit institution, Ashford University, will host its first-ever annual STEM Day with a citizen science scavenger hunt, several STEM panel discussions, a website design competition, an award celebration and an opening keynote from Mark P. Mills, a senior fellow at the Manhattan Institute.
And at North Carolina A&T State University, a leading producer of Black graduates in STEM, department chairs are continuing their efforts to prepare students for the workforce.
Dr. Floyd James, associate professor of physics and interim department chair, said faculty work to make the classes exciting for students, provide research experiences to inspire them and encourage them to participate in internships and attend conferences.
Dr. Guoqing Tang, chairperson and professor of math, said North Carolina A&T students also complete capstone projects to develop their research and presentation skills.
James added that it is important to increase the number of underrepresented groups in STEM because "different cultures and groups have different ways" to analyze problems.
Offering an example, he explained that early car airbags were too strong because engineers often did not consider smaller people like women.
"We need more solutions to problems," he said.
Tiffany Pennamon can be reached at tpennamon@diverseeducation.com. You can follow her on Twitter @tiffanypennamon.