A new volume about the "complexity of inquiry" around undergraduate women in the fields of science, technology, engineering and mathematics (STEM) responds to what scholars and co-editors Drs. Lara Perez-Felkner and Joy Gaston Gayles say is a need for a more in-depth understanding from scholarly, policy, practitioner and institutional research communities in order to address and eliminate gender disparities in STEM.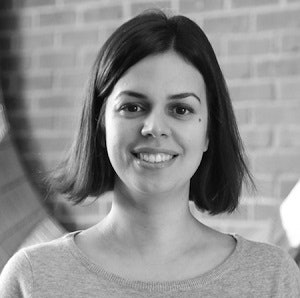 Recently published in the journal New Directions for Institutional Research, the multi-authored volume "Advancing Higher Education Research on Undergraduate Women in STEM" builds on existing research and features six comprehensive chapters that advance research about the experiences of women in STEM across institutional contexts and across various STEM disciplines.
The volume similarly emphasizes a focus on intersectionality, while encouraging "stronger interdisciplinary theory and nuanced methodology in studying women in STEM" to promote these women's academic and career success, the editors said.
"There are complex issues at hand and so it's important to think about how STEM disparities operate in specific disciplines," said Perez-Felkner, lead editor and assistant professor of Higher Education and Sociology at Florida State University. "Engineering and chemistry and physics may look very different from, let's say, biology or medical and health fields. They each have different kinds of frameworks and structures and even pathways through coursework and training that make it important to understand the kind of nuance that's happening in each of those spaces."
Not only do researchers studying undergraduate women in STEM need to think "small scale and large scale" about the issue, Perez-Felkner added, they need to think about "the questions around gender and intersections with gender identity that happen across the U.S. STEM education."
Parts of the volume discuss how institutional culture, practices and policies play a role in the recruitment and retention of undergraduate women in STEM. Significantly, the volume adds to the body of literature by offering theoretical and methodological approaches that are most efficient for studying women in STEM, the editors said.
Key takeaways of the volume note the value of hiring and retaining women and women of color faculty – particularly at research-intensive institutions – which promotes the success of underrepresented women in STEM and also students in general, the authors said. Moreover, women peers matter as does establishing collaborative climates that increase women's sense of belonging and support in STEM departments.
Other scholarly findings from the collective of authors include:
-The underrepresentation of undergraduate women in STEM is most prominent at the higher and highest research-intensive institutions. This "systemic talent loss" affects the success of these institutions' STEM departments and research labs, and has wider consequences for the STEM workforce, the authors said;
-Because underrepresentation in STEM fields varies by discipline, institutional researchers should attend to these differences in their data collection, analysis and interpretations;
-Institutions that promote women faculty and students' success have better outcomes around graduating their women students in STEM;
-There are opportunities to further research and use data to make less-resourced institutions such as community colleges a welcoming and supportive pathway for women in STEM to further their education and career;
-An overall institutional investment in achieving gender parity fosters significant return on investment in terms of improving student success metrics and particularly for supporting women pursuing STEM degrees and careers.
As the world celebrated International Women's Day last week, Perez-Felkner reflected on the consequences of failing to bring nuance to the research and of not retaining and supporting women in STEM.
"If we're not investing energy in bringing in more students into these classes and creating more opportunities for students to take these courses in elementary, secondary and postsecondary schools, then we're doing our nation and the world a disservice by not being ready for the 21st century workforce and beyond," she said, adding, "There is a major issue around rural education as well as the kinds of tracking that we know of certain students being recommended into these courses more than other students irrespective of their ability and interests."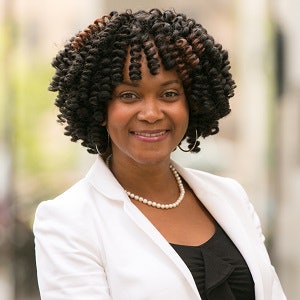 Authors of the volume's chapters are scholars, researchers and practitioners from Florida State University, North Carolina State University, the University of California, Los Angeles, the University of Wisconsin-Madison and Northwestern University.
"This volume serves as a resourceful tool for higher education researchers on the critical issues of disciplinarity, intersectionality, theory and methodology related to women in science, with the goal of enhancing efforts to broaden access to opportunity in undergraduate STEM education," Perez-Felkner and Gayles said.
Perez-Felkner noted two interrelated patterns emerging from the data analyzed.
Boys and men seem to "doggedly persist" and be overly confident in their pursuit of a STEM education even when they receive poor grades, lower test scores or negative peer or teacher feedback about their progress and abilities; the reverse is true for girls and women even when they have higher levels of ability, Perez-Felkner said.
There are also some studies that indicate that minority women and women from low-income backgrounds seem to persist in STEM fields at higher rates, despite the stereotypes about who belongs in STEM fields, she added.
"These are the things that aren't necessarily in the volume, but are some of the things that seem to be 'next steps' and the forefront of research that's emerging from an intersectional perspective around" gender, race, class and more, Perez-Felkner said. "That line of work seems really exciting as an area to go forward in, and some of that is covered specifically in the volume."
"Advancing Higher Education Research on Undergraduate Women in STEM" can be found here.
Tiffany Pennamon can be reached at tpennamon@diverseeducation.com. You can follow her on Twitter @tiffanypennamon.