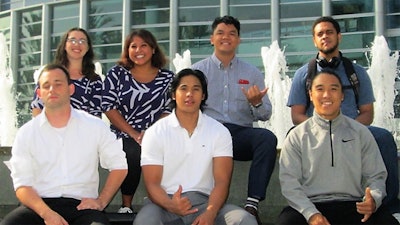 Biomedical and behavioral science students from the University of Hawai'i at Hilo (UH Hilo) recently presented their research at a national conference in Anaheim, California.
There were 5,500 participants from over 350 institutions in attendance at the conference, which focused on research in science, technology, engineering and mathematics (STEM) fields.
The undergraduates were part of the Students of Hawaiʻi Advanced Research Project (SHARP) program, which supports underrepresented students, particularly Native Hawaiians and Pacific Islanders. For many of the students, it was their first time presenting their research at a major conference outside of the state, UH Hilo reported.
The program develops interest and competence in biomedical and behavioral sciences research and offers students faculty mentoring, paid research assistance and access to conference opportunities and networking. SHARP also helps students advance to earn their doctorates. UH Hilo is the only school in the state of Hawaii to have the program on campus, according to the institution.