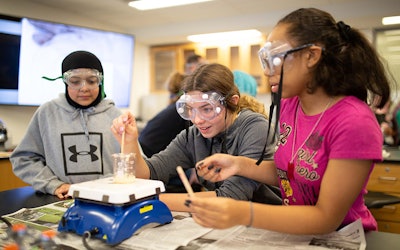 GameAbove and Mr. October Foundation recently partnered to expand the Eastern Michigan University program Digital Divas by offering $500,000 in funding.
Digital Divas aims to encourage more females to pursue science, technology, engineering and mathematics (STEM) degrees. Previously, the program only offered a yearly conference. However, with the new funding, it will now include summer camps and after-school sessions.
The grant will also create the Digital Dudes program which will focus on at-risk young males within inner cities to increase high school graduation and college enrollment rates. Hands-on learning will be provided in addition to college campus tours, according to the university.
"The past decade has witnessed explosive growth in the technology industry, yet a significant gender gap remains," said Denis Wolcott, a GameAbove spokesperson. "Women are missing out on this entrepreneurial success. GameAbove and the Mr. October Foundation are coming together to help change this disparity. Digital Divas, and now Digital Dudes, are wonderful opportunities for young people to achieve their dreams."