Metropolitan State University of Denver (MSU Denver) is attempting to bolster diversity in the cybersecurity field through multiple different programs and initiatives.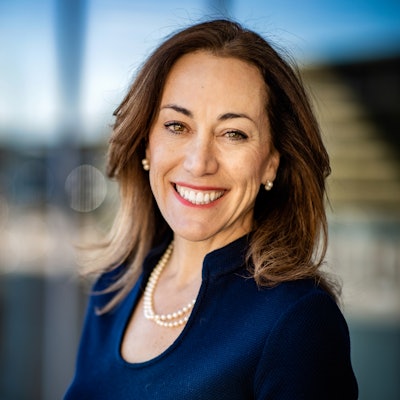 MSU Denver houses its own Cybersecurity Center and offers cybersecurity as a major, said MSU Denver President Dr. Janine Davidson.
And cybersecurity company Atos has a Security Operations Center on campus and has hired students even before graduation, according to the school.
The school – it is the third largest public institution in the state of Colorado – is both a minority-serving institution (MSI) and a Hispanic-serving institution (HSI), Davidson said. MSU Denver also has approximately 500 current DACA recipient students, Davidson said, adding that the school was the first in Colorado to offer in-state tuition for undocumented students who had gone to high school in the state.
Davidson noted that cybersecurity programs should focus not just on recruiting minorities but also women, arguing that both demographics are underrepresented in the field.
"One of the greatest issues we're facing today in cybersecurity is that it is predominately male," said Richard C. Mac Namee, director of MSU Denver's Cybersecurity Center. "And diversity includes clearly includes diluting it to the point where there is equity."
As of this year, MSU Denver is also a National Security Agency (NSA) National Center of Academic Excellence in Cyber Defense, meaning that it is able to meet and adhere to the standards of the governmental organization, Mac Namee said.
"The NSA is the lead agency in the federal government when it comes to any matters relating to cybersecurity," Mac Namee said. "The Center of Academic Excellence program is designed to ensure that institutions of higher education, their curriculum and their studies are aligned to, what are effectively, best practices in the area of cybersecurity."
Its relationship with the NSA goes further. MSU Denver is one of 11 U.S. colleges and universities in the NSA's Cybersecurity Education Diversity Initiative (CEDI), which strives to expand access to cybersecurity education at MSIs and historically Black colleges and universities (HBCUs) and improve diversity in the field. Through the initiative, the school received approximately $150,000 for partnerships among Mountain West Cybersecurity Consortium, Trinidad State Junior College, the Outcalt Foundation, and the Colorado Department of Higher Education.
MSU Denver's effort to uplift underrepresented communities also extend to neurodivergent students, Mac Namee said. It has a partnership with Teaching the Autism Community Trades (TACT), wherein six individuals will work in the center's Cyber Range, where they will learn the trade through hands-on experience.
Finally, the school works with younger generations, such as those in middle school, Davidson said, referencing a summer science, technology, engineering, and mathematics (STEM) program for middle school girls
"To me, a lot of this stuff is about what we call career exploration, just introducing what's available for people," Davidson said. "Our school is half minority, but it's also over half first-in-their-family-to-go-to-college. In many ways, that means a lot of these students haven't been exposed to technology career fields, if their parents are not working in that field. ... Partnering with these middle schools and high schools to help students see what the pathway can be for them."