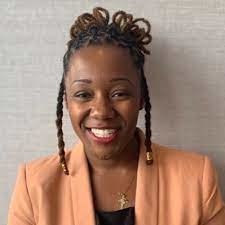 Dr. Ellesse-Roselee Akré has always understood the value of diversity in STEM fields

In the first year of her Ph.D program, she worked with researchers who were studying why people making 300-400% of the federal poverty level were not signing up for Obamacare.
"They were just befuddled about why people wouldn't use this resource that was available to them," she said.
Akré raised her hand and described some of the decisions that people in that position have to make—like whether to pay for insurance or whether to pay for gasoline or a cell phone bill.
"Everyone just kind of looked at me like, huh," said Akré. "And it was like, oh, you've never been the working poor."

Akré, now an assistant professor of health policy and clinical practice at the Dartmouth Institute whose work focuses on how structural inequities effect access to health care for vulnerable populations, is the first recipient of Dartmouth's new E.E. Just Faculty Fellowship. Named for a pioneering African American cell biologist and Dartmouth valedictorian, the program aims to recruit and support scholars devoted to increasing diversity in STEM fields. The program, which will eventually expand to include six scholars, will give fellows financial support for their research and teaching, as well as mentoring, networking, and community over a six-year term.
It's a new attempt to tackle an old problem: the paucity of minorities in STEM departments. According to the Association of Public and Land-grant Universities, only 10.1% of STEM faculty are from minoritized backgrounds. This, despite the fact that under-represented minority students earn over 20% of STEM bachelor's degrees, according to National Science Foundation data.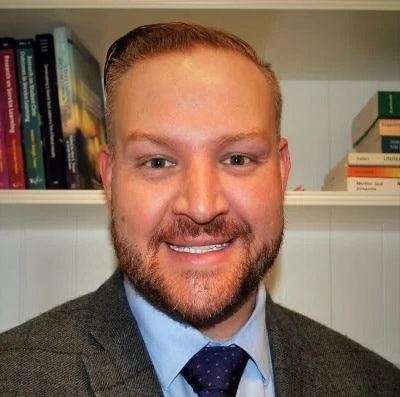 The issue has consequences beyond academia, says Dr. Travis York, director of Inclusive STEMM Ecosystems for Equity & Diversity at the American Association for the Advancement of Science. In the near future, the United States is going to need a large STEM workforce, which will be impossible to achieve without people from all demographics. But, without minoritized teachers and mentors, it will be hard to get students from under-represented backgrounds involved.
"You can't be what you can't see," said York.
York also points to research showing that faculty of color ameliorate racial gaps in student success and that groups of scientists that include minoritized people have higher rates of innovation and produce solutions that work for more people.
"Diverse teams simply do better science," he said.
Akré sees the fellowship as evidence that the STEM world may be embracing these realities.
"In health services, marginalized populations are often left empirically invisible. It can really make you feel, especially when you embody these identities, that you likely aren't valued in the space," she said. "It really feels good to see the field moving in a way that it is more inclusive."
Akré has not yet decided what she will do with the money, but researching marginalized groups is at the top of her list.
"There are a lot of gaps in the data set that include people with diverse sexual orientations and gender identities, and there's a lot of gaps in the data when they include race but don't really get into the nuance of what it means to be a racialized person in this country," she said. "So, it will really be an opportunity to explore novel data sets and to be able to collect primary data that [will] get at the details that are often missed from nationally representative, large, quantitative data sets."
Whatever Akré decides, she will have plenty of time to do it. In contrast to many programs that last for a year or two, the Just Fellowship lasts for six years. For York, this is a standout aspect of the program.
"A six-year time frame is the average time that it takes a faculty member to garner tenure, to move into a full faculty position," he said. "That type of commitment is a really well-designed, evidence-based approach this work."
He also cheered the program's position in the structure of Dartmouth.
"Since this is rooted at the institutional level in the provost's [office], [it] adds an incentive for departments to really vie for extremely qualified diverse candidates. It can leverage friendly competition within the institution to bring great scholars," he said.
But York warned that programs like the Just Fellowship, however well-designed, can only be part of the solution.
"This strategy is very well-evidenced," he said, of the Just Fellowship. "But it also indicates that institutions should be thinking about how their actual process for recruiting, hiring, and retaining faculty may not be performing optimally. That's work that institutional leaders have to take up, to make sure that the actual norm of the institution is equitable."
Although the money will surely help Akré, she doesn't see it as a fundamental change.
"It's more of an encouragement," she said. "It's a reminder that I'm in a place that sees my value. It's a support to keep moving forward with the work, but regardless, the work needs to be done and it will be done."
Jon Edelman can be reached at JEdelman@DiverseEducation.com.