The College of Arts and Sciences at the University of Alabama at Birmingham has been awarded a $4.6 million grant renewal to support cybersecurity workforce development programs.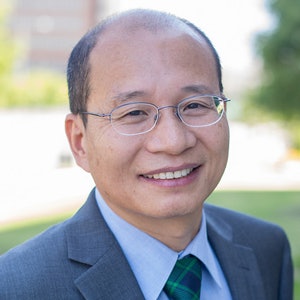 The Scholarship for Service grant renewal – from the National Science Foundation (NSF) – seeks to help fill the growing need for a national cybersecurity workforce prepared to deal with artificial intelligence and machine learning.
"This renewal grant is the largest grant our department has received, which shows NSF's trust in our vision to educate and train a world-class, diverse group of students who are ready to address real-world computer security and artificial intelligence challenges," said Dr. Yuliang Zhang, chair of UAB's computer science department. "This grant is a renewal of the previous grant we received in 2017; but it is double in amount this time, which truly speaks to our commitment to preparing the best professionals who meet the ever-changing needs of the industry."
The funds will go towards two programs: Cyber Corps: Scholarship for Service, a recruitment and training program for cybersecurity and information assurance professionals; and Bridge to Cybersecurity, a two-semester endeavor to teach computer science basics to underprivileged populations and non-computer science students, giving them the foundation to potentially shift to cybersecurity.
The grant also includes scholarships – covering tuition, education-related fees, a health insurance reimbursement allowance, and a professional development allowance – for students to enroll in any of three master's programs offered by UAB's computer science department. 32 students will be selected over five years.
Recipients must complete an internship and work for a federal, state, local, or tribal government organization in a cybersecurity-related position for a period equal to the length of the scholarship after graduation.
"Cybersecurity is critical to our nation's economic and national security," said Dr. Sethuraman Panchanathan, director of NSF. "Through this program, NSF has helped more than 4,500 students get the degrees they need to be part of the cybersecurity workforce and helped them give back through public service. With this announcement, NSF reaffirms its commitment to invest in institutions that have demonstrated exceptional success and innovative advancements to their existing projects with the aim of fostering a robust workforce and growing interest in cybersecurity careers."